Organisations of all sizes, types and functions know the importance of a website for reaching their intended audience. Creating a website is not enough, you need to know how to get on Google. It needs an internet marketing strategy known as search engine optimization (SEO) for generating site traffic.
Internet traffic constitutes the lifeblood of websites, from which businesses attract potential customers and clients. Much of a website's internet traffic is drawn from search engines such as Google where the average internet user typically starts a buying activity to fill a need or conducts research to solve a problem. Internet users tend to click on the web links appearing on the first page of Google, in fact in the first few listings. Thus, businesses strive for visibility on Google's top search results in order to succeed in a competitive environment.
There has been a lot of coverage of the recent Google updates which have resulted in a few big websites receiving warnings and/or losing their search position in Google.  SEO remains important to businesses and understanding how SEO works is key.
Understanding SEO
Getting into the top search results requires a combination of SEO techniques that make a web page more visible to Google. The delivery of search results is based on 3 key processes Google performs: crawling, indexing and serving.
Crawling
Google must find a website in order to know it exists and its contents. It sends out a crawler, also known as googlebot, which is an automated program that constantly roams the Internet and views web pages. Googlebot looks at a web page following an algorithm or formula which directs which sites to crawl, how often and how many pages to fetch from each site. The crawling process begins with a list of web page URL's submitted by webmasters in its directory and from sitemap data previously collected. Googlebot looks at the code of a website, detects links in each page and adds them to a list of pages to crawl. It also gathers new pages, changes to existing sites and dead links for updating Google's index.
Indexing
It's important for Google to index a website after finding and viewing its pages. Indexing involves storing various data such as those found in content tags and attributes. While Googlebot can process many types of content, it may have difficulty viewing and indexing rich media files such as Flash.
Serving results
Google delivers search results containing website links and some information after a user types key words into the search query. Search rankings are determined by relevancy, measured by hundreds of factors contributing to how useful or helpful a website is to Internet users.
SEO, therefore, combines website design, technical elements and content quality to enable crawling, indexing and delivering a website in search results.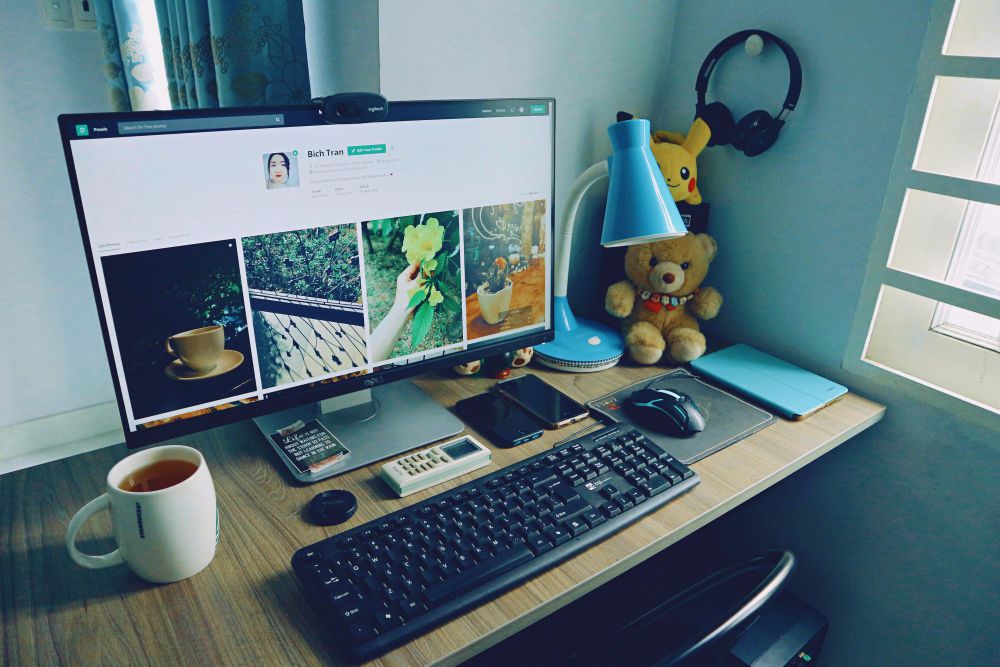 Web design
Google aims to provide the best site experience to its users. A website that is free from clutter and possesses a clear structure is easily navigated and allows site visitors to quickly find content on its pages. Navigation based on the homepage and which flows from general to more specific topics are intuitive and easy to use. A row of internal links placed at the top or bottom of every page provides quick navigation back to a previous page or to the next page. Be sure to use text, rather than images, for navigation. Incorporate 2 sitemaps, one for Internet users and another for search engines to find all the pages in a website.
Technical elements
Website loading time and googlebot's ability to view a website's files contribute to a website's search rankings. Fast loading time improves site experience while certain files such as Flash and other rich media are not readable to crawlers. Crawlers can detect text content enclosed in html tags such as title tags, description meta tags, and image alt attributes. Create unique and accurate page titles and site descriptions, incorporating the name of the business and physical location or a few of a website's offerings. Page titles must be brief and concise while site descriptions can use a sentence or two to explain what the website is all about. Google search results typically display the page title followed by its site description appearing as a snippet of the web page. Other technical matters include using robot.txt files for instructing crawlers which pages not to crawl, anchor text, and generating xml sitemaps for crawlers.
Content quality
While SEO aims to make a site visible to search engines, the website's ultimate audience is the Internet user. Thus, Google strongly suggests that website owners and webmasters utilise SEO techniques based on what's best for their site's visitors and to avoid too much SEO directed at the search crawlers. Producing high quality content that is interesting and useful to Internet users consistently drives traffic and is likely to withstand constant algorithm changes.
Webmasters may respond to algorithm modifications by tweaking design and technical elements to conform to the search engine giant's requirements. All throughout the modifications, what remains clear is that unique, fresh and quality content can promote and maintain top search rankings. Content must cater to the needs and problems of the intended audience.
Ideas for compelling content include:
Creating new and useful services
Writing original research information
Announcing an exciting news story
Providing clear guides and solutions
Relevancy is also determined by the presence of keywords in website copy. The best keywords match the phrases which target users type into search queries. Avoid overstuffing a web page with keywords as Google crawlers are programmed to ignore pages with unreasonably high keyword density.
Quality content promotes organic backlinks which add website value and indicate relevancy as Internet users love sharing interesting and helpful content in social media sites, emails and forums.
SEO is not a one-off process as the Internet environment constantly changes with new technology, types of content and user behaviour. The best time to start SEO is at the earliest stages of website development when it's easy to adjust website design and technical elements. Existing websites also need SEO to boost or maintain search rankings or to recover dropped results as a result of algorithm changes and other factors.
To learn more about our SEO Services for small to medium enterprises,  call us or book a discovery call.
Book a Discovery Call
*Editor's Note: This post has been updated on August 2020 for accuracy.