In 2021, every business needs all the help they can get to be visible on Google. One of the most effective ways to do this is to utilise Google My Business (GMB). Optimising your Google My Business listing will help your business show up in the search results when people search for you. What's more, it's free and therefore a smart marketing tool for your businesses.
What is Google My Business
Google My Business listing gives your business a public identity and presence. Previously known as Google Places, it shows your business information in Google Search, Google Maps and Google Maps API for free. Think of it as a mini-website that you can create on Google for free.
If your business has been established for a while, it is possible that Google already has you listed, all you need to do is claim the listing, then start adding more information to it.
Your Google My Business account is a very important tool that you can use to gain traffic for free. It is especially important in your location-based strategy.
How to Publish/Claim and Verify your Google My Business Listing
When publishing your business listing, make sure you utilise all the information you can display in Google.
Here are the steps to correctly add or claim your Google My Business listing.
How to Publish your GMB Account
1. Sign in to Google My Business.
Type Google My Business in the Google search bar.
2. Link your Google account or create one if you don't have it yet.
If you already have a Gmail account, click Manage Now.
If you don't have a Gmail account, you can set up one or you can also use any email you already have as your Google account email.
3. Enter your business address and then click Next. You can also position a marker on your business location.
4. Choose how your business will look in Google Maps. If you have a physical store where your customers go, enter the address. If you're an online store, you can choose – I deliver goods and services to my customers. Then hit Next.
5. Select your business category.
6. Enter your contact information, website URL then click Finish.
7. To verify your business, click Verify Now.
You can get verification by mail. Make sure that address complies with our address entry guidelines. While waiting for your verification postcard make sure you don't edit the information you already put in and don't request a new code.
Some service area businesses can also verify thru can verify by email, phone, or Search Console.
8. If your business has been established for quite some time already, chances are Google already generated your GMB listing. All you need to do is claim your page. To claim, follow these steps:
Go to Google Maps

Search your business name in the search tab.

Look for your business name. Make sure it is the correct business.

Click Claim this Business then Manage Now. 

Select the verification option and follow the steps.
Making the best out of your Google My Business account is a must to establish your digital presence. Your insights can also help with your Google Ads strategy. If you want to find out more about how to optimise your listing, get in touch with us.
How to Give Access to your Google My Business Listing
Owners can invite additional users to become owners and managers.  Owners and managers have different levels of access to the profile.
Only owners can add or remove users.
Managers can remove themselves from a profile.
Google Groups can't be added as managers or owners.
Only the primary owner can transfer primary ownership.
For more information on how to add users to your GMB listing follow these instructions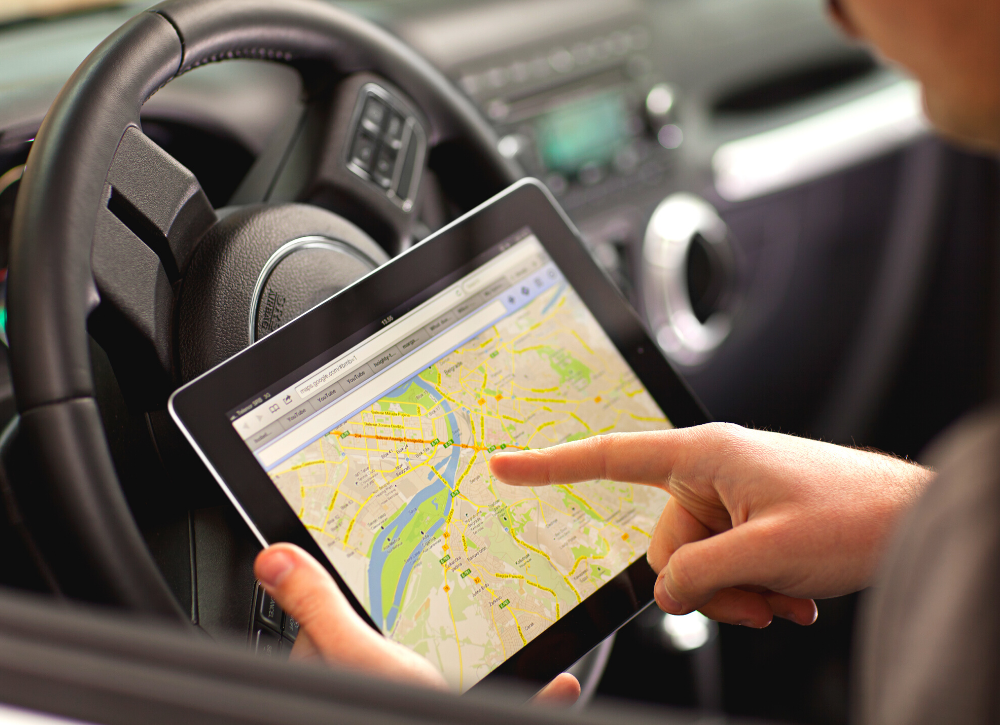 How Google My Business Can Help your Business
For Your Website's SEO/Local SEO
Google My Business is a great tool to improve your local SEO. This means that an optimised listing can make your business stand out in your locality. It also helps to increase your visibility in Google Maps, Local Finder and Google Local Pack. The Google Local Pack is a group of 3 local businesses which appears in response to search queries for products and services in local businesses.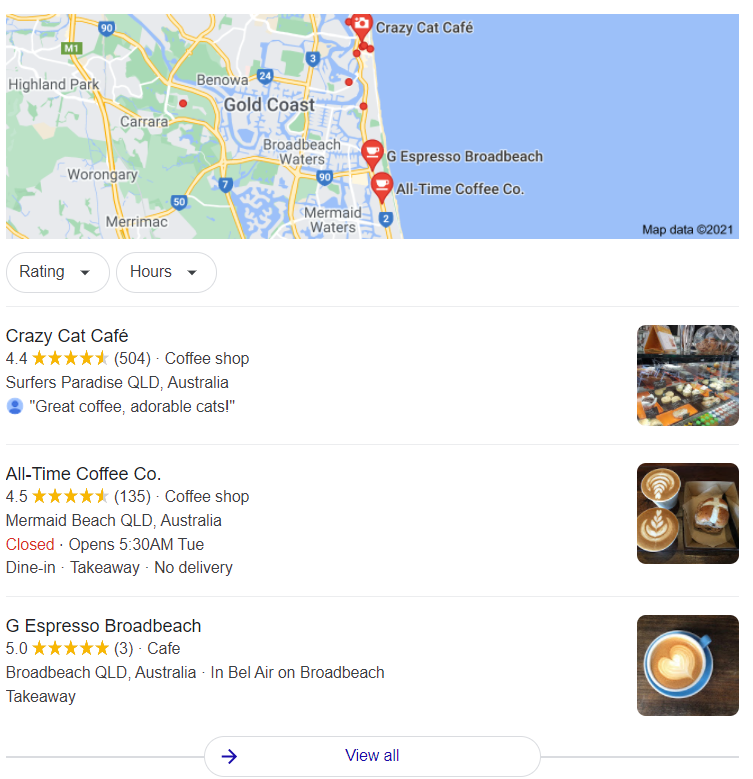 Keep Customers Informed
When searching for products and services, more and more customers don't sign out of Google which means that Google provides easy access to the information the customer needs. That's why it is important that the information regarding your business is correct and always updated. This way, your customers will have easy access to this information.
Engage with Customers and Boost Consumer Confidence
GMB also is a tool where people can review your business. It is a good way to communicate with your customers and spread – the word about your products or services. Good reviews can attract potential customers especially if – coming from a satisfied client.
You can also enable your messaging in the GMB app. Just download the Google My Business App and go to Settings > Messages. Turn on the Messaging toggle and edit your welcome message.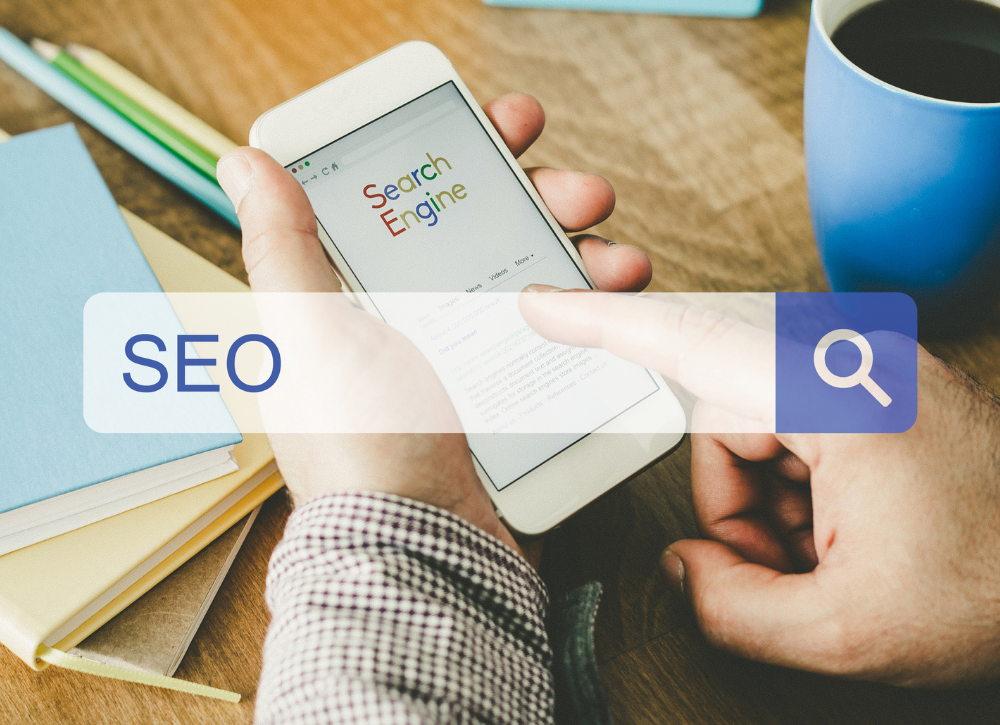 How to Utilise Google My Business Account for SEO
Google My Business accounts are dynamic. Like SEO, the results of what goes to the top depends on how well you optimise your listing. For your business to be on top, you need to do the following:
Use Relevant Keywords
It's always a good practice to use relevant keywords to rank in search engines. This tells Google what you're trying to rank for. Use these keywords in your business description, replies to reviews and questions and the post you publish. Take note not to spam them because Google can also detect these and it will affect your SEO negatively.
Use Quality and Accurate Information
The information you put in your GMB account should be accurate. Especially your contact information and website link, business hours and attributes. You should also be consistent in uploading quality content by sharing the latest blogs you have on your website. You don't have to worry about duplicate content since all social signals are decreased. It is also important to take note that sharing posts from the main entity is stronger than duplicate content.
Trust is also a major factor that Google looks into in ranking. One way to do this is to have reviews from your clients, regularly upload photos and publish posts.
Google has changed the way customers engage with local businesses. Setting up and optimising your Google My Business account will help in attracting and reaching potential customers.
You can get started now by creating your Free Business profile. If you need help, you can contact us and we will help you get out the most of this free tool!

If you want to know more about Google My Business or Google Ads, feel free to reach out to us. We offer Digital Marketing services including Google Ads, Facebook Ads, Instagram Ads, and Linkedin Outreach. Book a discovery call with us and we'll discuss how we can improve your website and more!
Book a Discovery Call