Where to Focus your Online Marketing Efforts
There is so much freely available information about how to market your business online that as a business owner who wants to attract buyers to your business through Google and social media you can DIY online marketing – time, skills and interest permitting! The problem is not how to do it, but rather where to start and how to work out which online marketing will work best for your business.
Do you need to put time and effort into your website design?
Do you have enough content on your website that is of interest to potential buyers?
Is your website showing up when people search for products or services that you offer?
Do you know what terms potential buyers are searching for and if your website shows up for those terms?
Is the time you're putting into Facebook, Twitter, LinkedIn, etc paying off?
Should you do some paid advertising?
Do visitors to your website find what they are looking for?  Do they turn into buyers?
If you know the answer to these questions, then you already know where to focus your online marketing efforts.  If you don't know the answers, then there is a danger that you are wasting time and/or money on your online marketing.
How to Measure the Effectiveness of Online Marketing
I'm going to assume that you are using Google Analytics (GA) or at least have it installed on your website already.  If not, then read this tutorial about how to install Google Analytics on your website or ask your web/techie person to do it for you. Almost every piece of data you need to measure the effectiveness of your online marketing is available in Google Analytics – which of course has the added advantage of being free!  If you want to dig a bit deeper into what's going on with your website and get some insight into your competitors, then there are other tools for doing this, which I'll share – but they do cost so you need to decide whether you will get the value from them. When I speak to business owners about Google Analytics, they either say:
Yes, my web guy put it on my site but I don't know how to access it

It's there and I look at it but I don't really know what it's telling me
I'm not good looking at charts and data – it's all a bit overwhelming
Yes, I use it (but often when I start asking questions about what they are measuring, it becomes clear they are not using it well)
To make it easier for you as a business owner to get a quick overview of your key metrics so that you can measure the effectiveness of your online marketing, I'm creating some tools to help you.
What to Measure
Everything!  I'm only half-joking. The more data you have, the more informed decisions you can make.  The trick of course is to take action based on what the data is telling you. What you measure will in part depend on your starting point.  Are you just starting out in business or have you been doing some online marketing for a while?  The main thing is to get started with whatever data you have and then build on that as more data becomes available. Thinking about the online marketing that you do will help you work out what you need to measure.  Here are some of the key areas to measure:
Website
How fast are my website pages loading?

Is my website showing up in the search engines (especially Google)?
How many pages of my website are listed by Google?
Visitors
Where do people find out about my website?

Which terms do people search for to find my website?

Which other websites are sending visitors to my website and to which pages?
Content
Which pages of my website are most viewed?

How many pages do visitors look at and in what order?
Which pages lead to the most sales?
Social
Which social networks send me the most visitors?

Is my content being shared on social networks?
Which social networks bring the best quality visitors?
Conversion / Revenue
Do visitors take the action I need them to? (e.g.  sign-up to email list, buy a product, contact us)
Which search terms bring me the most buyers?
What is the ROI of my online marketing?
There are obviously many more but if you are tracking these, then you will have a pretty good overview of what's going on in your business and where you need to take action.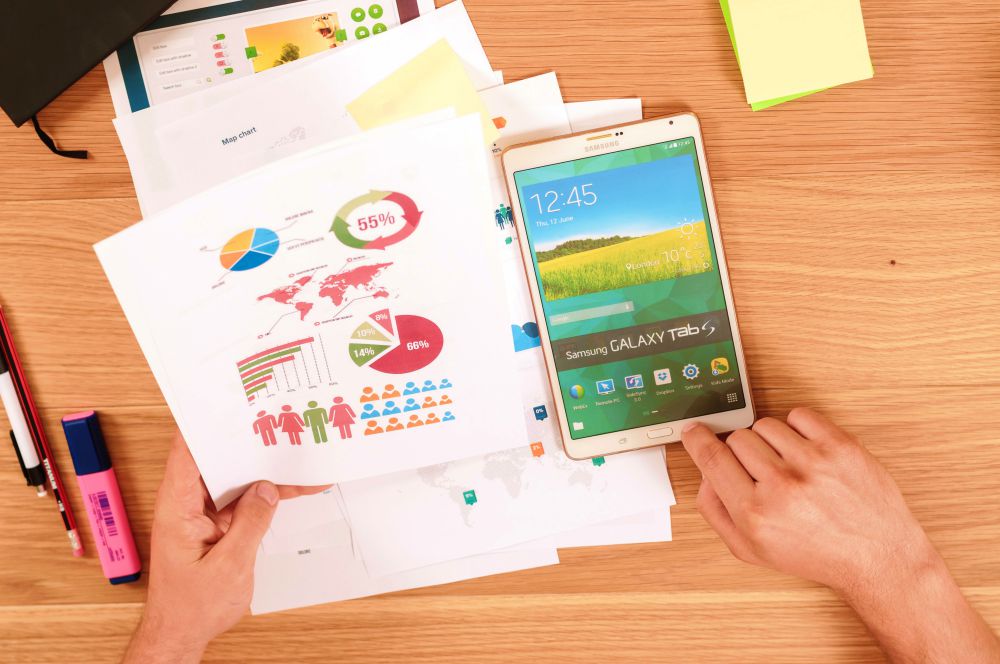 Tools to Track and Measure the Effectiveness of Online Marketing
Google Analytics, Google Webmaster Tools
As I mentioned earlier, Google Analytics is an excellent tool for tracking and measuring the effectiveness of online marketing activities.  To make Google Analytics even more useful, I recommend that you also use Google Webmaster Tools (GWT) and connect it to your GA account.  This free tool will give you more information about the search terms (queries) your visitors are using to find your website and the click-through-rate for certain terms.  It can be a little tricky to set up but the instructions are easy to follow or just ask your tech support person to do it for you.  If you don't have tech support, we can help you out with  – just send us an email. One of the most useful, and under-used, features of Google Analytics is the ability to create (and import) dashboards.  With a dashboard, you can go to one page and see a snapshot of all of your key metrics.  You can then dig deeper into any one metric to get further information if required.    You can set up your own dashboard from scratch based on your specific business goals or activity you want to track.  As I mentioned earlier, you can also import a dashboard that someone else has created.  This can be useful for ideas or to save yourself some time.  Have a look at DashboardJunkie for a few examples. One of the best articles I've found explaining how to use dashboards, including a video tutuorial is by Aaron Fletcher at GeekFree.  He created this Dashboard for Small Business but you need to have conversion goals set up for it to work.  You can set conversion goals for not only sales but things like opt-ins.  Aaron explains how to do that in the article.
Other Useful Tools
With Google Analytics set up with Goals, Dashboards and Google Webmaster Tools, you can get a LOT of data and insight into what's going on with your website and traffic.  However, there are a few limitations:
Relies on JavaScript and Cookies to provide data so not 100% accurate

Doesn't provide much information on links, keywords, competitors or social networks
Some delay in data (usually 1-2 days behind)
Reliance on a single source (Google) and no ownership of data
Data is anonymous – tells you what happened but not who did what
There are a lot of other tools that you can use to provide all or some data about the effectiveness of your online marketing.  Many of these are paid tools and whether or not they are worth the price, will depend on how much data you need and how you are going to use it.  Here is a list of some of the paid tools that I use to run my business and to analyse results for my clients.
AHrefs – this site provides detailed information about the links coming into and going out from your website
SEM Rush – this tool provides information on keywords (organic and paid) and competitors
Google Keywords Tool – another free tool by Google for analysing keywords, and cost-per-click
CrazyEgg – provides a heatmap of clicks on your page
SEOProfiler – all-in-one software providing data on keywords, linking, competitors, site performance and more
YouTube Analytics
Facebook Insights
Some other popular tools which I know others use but I don't personally use are:
Putler – analytics for PayPal merchants
KISSMetrics – tells you not only what happened but who did what
Clicky – similar features to Google Analytics but in real time
Clicktale – similar to CrazyEgg
As with all data, it's not so much what it tells you but what you do with it that matters.   But, as Peter Drucker said "what gets measured gets managed."    If you put some basic metrics in place, review them regularly and take action based on what the data is telling you, then you will be well on the way to measuring the effectiveness of your online marketing.
If you want to measure the performance of your website, start by doing Amica Digital's free website audit.
What are the main things your measure in your business?  Leave a comment below.
*Editor's Note: This post has been updated on August 2020 for accuracy.